BMW R nineT
-
Option 719

鑑賞級傑作
Mars red metallic matt / Cosmic blue metallic matt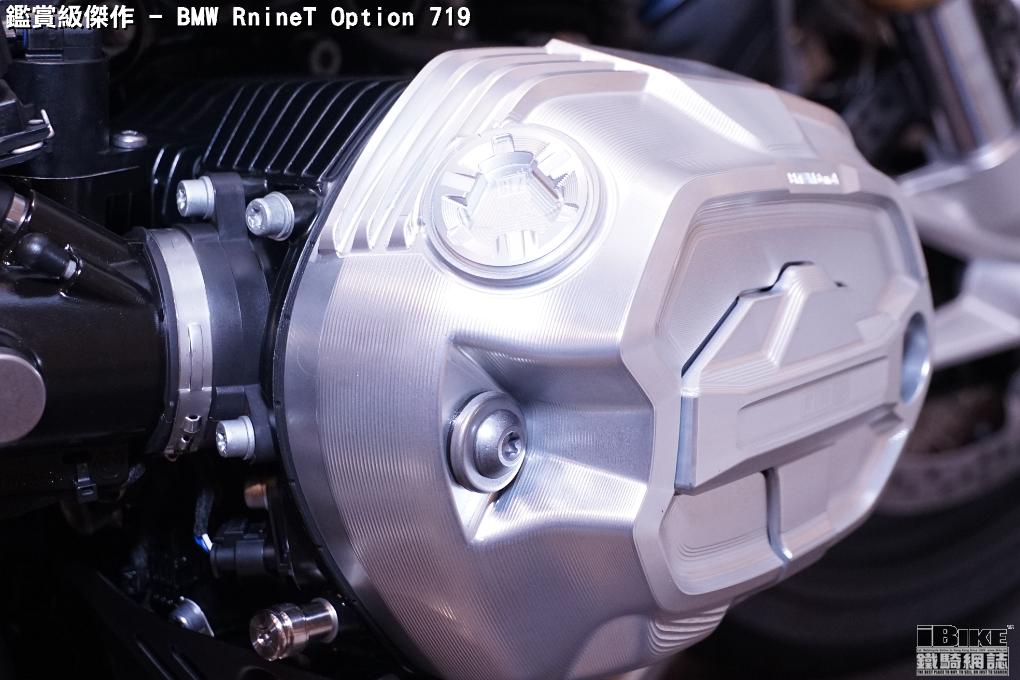 26 Oct 2018 新車查詢:
BMW Hong Kong
由於購買寶馬電單車的車迷,都很注重產品的獨特性和個性展現,所以BMW特別推出一項名為Option 719的客製化服務,採用上等材料,精湛的工藝和對細節的熱愛,確保新部件能夠和諧整合到電單車的整體設計之中。情況類似購買寶馬汽車所提供的個人計劃時,客人有很多細緻項目可以揀選。

Options 719提供三個套餐,分別是Classic / Storm / Club Sport。價錢是在車價上增加HK$ 25,000,留意這價錢已包含35%稅款。





• Cylinder head covers




• Oil filler screw




• Belt cover (hero's breast)




• Adjustable brake and clutch levers (5x)




• Expansion tank covers




• Seat holder




• Rider foot pegs (adjustable in 12 increments)




• Pillion foot pegs

OPTION 719 COLOURS


The new Option 719 colours allow you to give your bike a special glow. Ultra-modern paint technology paired with affectionate details make your machine the highlight on the road. Thanks to the tradition-steeped hand ruling or hand-brushed aluminium tanks, every bike becomes a unique one. And best of all – the Option 719 colours perfectly match all BMW Motorrad Spezial special equipment.

Option 719 gives you a part of true BMW Motorrad history. This number has always been used in our Berlin works for custom-made products. Under Option 719, you will find formative special equipment like exclusive Billet Packs or high-quality forged wheels, which you can order as an ex works option. Apart from this ex works option you can find a lot more accessories within the world of individualisation from BMW Motorrad Spezial to make your bike stand out on any road.
Hand-brushed by perfectionists


Each step towards completing the Spezial colour is carried out with the greatest care by qualified experts and perfectionists – some of which is even the result of true handicraft. Take for instance the Black storm metallic / Vintage paint job, which makes your R nineT truly unique. The hand-brushed applications give the motorcycle a vintage look and make each bike unique. Because no two tanks are alike.

Perfect seat bench with elegant ambience




You can sense the quality and feel the attention to detail - and it's no wonder, because only the best professionals work with utmost care on the Option 719 seat bench – from the first step right down to the very last thread. This allows the highest quality to be achieved, making it a real masterpiece in craftsmanship. And that's not all: the surface of the bench seat is absolutely weatherproof. The diamond-shaped stitching and embroidered model designation give the whole thing an elegant appearance.